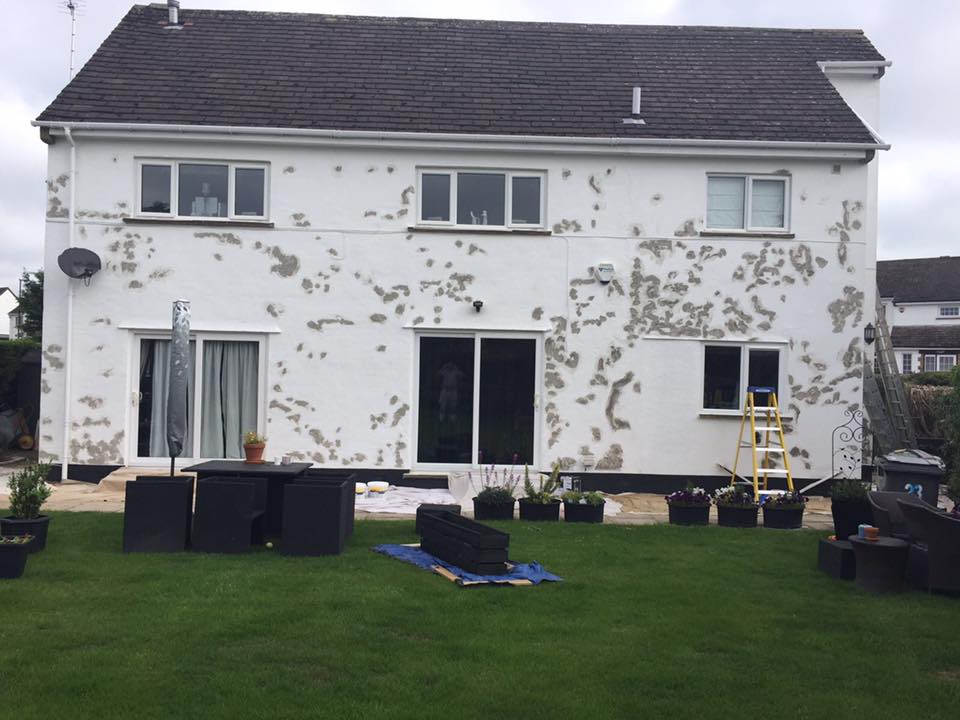 Render painters
Pro Strokes Ltd offer commercial and domestic render repair and painting.
Has your render become loose, is it crumbling, cracked, uneven or hollow? Is it untidy or does it appear tired? Is it dirty, mouldy, green or damp? - If so why not get a free quotation today?
We can source scaffolding or high level access eqiupment if required and are fully insured painters and decorators.


Where to find us
We only use the very best products and make sure all exterior painting is prepped, primed and the right application is applied. This will give you peace of mind that the job is done correctly and will last against the elements. Exterior woodwork, walls and metal are open to bad weather conditions and need the protection from grime, pollution, rust and rot that can harm your painting by cracking, peeling, flaking and rotting. Your exterior products should have the right protection and application that will last against these problems. The key to getting the best longevity out of your exterior, is to protect them early on and to keep up to date with them.